Some days fashion blogging has a tendency to drive me up the wall, and more often than not these are the days I read up on my favorite blogs that happen to be grossly "popular." I'll admit, as much as I find the fashion community a sort of sisterhood, that doesn't mean I don't go green with envy every once in a while. Sure, you may say that you're happy for their successes but lets be realistic, you wish you were also
commissioned by Coach
to design a killer handbag.
However, don't get me wrong, I think each one of them deserved every ounce of success. Instead what drives me up the wall is my lack of understanding of what I want from this blog. When I first started I had no focus whatsoever -- hence the blog title; I mean really, what the heck does QQueen Of Hearts mean? It was actually coined after a really intense game of Crazy 8s but that's besides the point.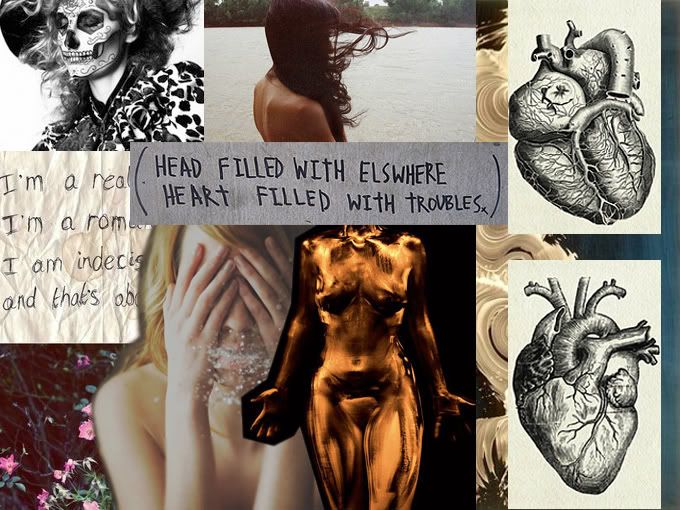 I'm constantly in awe at the blogs that have designers throwing merchandise their way or the ones that are featured in campaigns, runway shows or get to write their own columns at prestige magazines. You know, the ones that have over 100 comments on a post about their cat or the ridiculous amount of followers. I've went from envying writers, journalists, artists to regular, everyday girls my own age (or younger -- much, much younger) and for what?
That's where I'm stumped. Do I want to blow up and get the opportunity to design a
line of shoes
? Would I love to have more followers than I'm able to count to? Could I see myself plastered all over a
Forever21 campaign
? I would be lying if I said I didn't want all of those things to happen. I would almost give up my left index finger just to own a pair of Christian Louboutins but that thought only crosses my mind on a bad day.
However, I didn't start blogging for the fame and fortune, I didn't even know that was possible much less how to do it. I only started associating myself as a "fashion blogger" when people insisted on saying "I love your fashion blog." When I started I didn't even know who Karl Lagerfeld was (GASP! Thank you Wikipedia and Google) and I couldn't distinguish a couture collection from a cruise collection. Okay, that last part was a lie, much too obvious.
The point is that fashion isn't my passion, it's a hobby that I like to indulge in, writing is where my heart belongs. I started this blog to explore writing and fashion just happened to be my focus. I may not be getting offered stylist jobs, magazine features or invited into Anna Dello Russo's home but at least I can write one killer blog post, and that's really all I've ever wanted. So while some days I get jealous over the
Style Rookie
or
Karla's Closet
, I realize now that I've gained my own success, just in a different way.
with love.
badley

via | collages by me